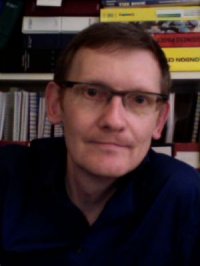 The E-Learning Guild in the US has recently published its latest research into the most popular tools for creating media in e-learning. It's based on the responses of over 2,000 of its members.
In terms of overall popularity, the top slot might be a bit of a surprise - it's the free open source sound recorder and editor, Audacity. But otherwise, It's a fairly predictable list with Adobe's products taking three of the other four slots in the top five. Even more predictably perhaps, Lectora, Articulate and Captivate all make it into the top 10.
The list shifts a little once you get to rating the tools by overall importance in the respondent's toolkit. Using this criteria, Lectora just beats Articulate to the top of the list, followed closely by Photoshop.
Of the the three big authoring tools, Articulate comes out best on ease of use, with 54% of respondents rating this as very easy to use. While Lectora and Captivate lag behind a bit at 30% and 26% respectively.
Adobe's Premiere Pro, Flash Professional and Photoshop are the top three rated for power and flexibility with between 83% and 86% of respondents categorising each of these tools as 'Very powerful/flexible'. Adobe doesn't do so well with Presenter, though - only 26% of respondent's labelled it 'very powerful/flexible'.
The Guild is always careful to point out that its research does not in anyway constitute an endorsement of the products featured. What the research does provide, though is a fascinating snapshot of who's using what and what they honestly think of it.
If you are in the market for buying tools for the first time or perhaps changing from one product to another, this report helps you to cut through the marketing noise and get a good sense of what users really use and what they think of the products.
And it's worth remembering that beside the big names mentioned in this research, there are some great free or lesser known tools out there for the using.
As many of you may have gathered already, I love my Mac, and if you own one too, you'll already have iMovie installed for free. In my opinion you can't beat this for basic video capture and editing. Similarly, Movie Maker comes free with new Windows systems and provides basic editing capabilities.
Another great tool I love using (sorry folks, Mac only) is ScreenFlow from Telestream. It's really easy to use for screen capture.
Finally, if you can't persuade your boss to fund multiple copies of Photoshop, you could check out GImp a free open source alternative available for both WIndows and Mac.