Custom Classroom Course Design
Are you grappling with a recurring business problem you'd give anything to fix? Is a lack of skills and knowledge holding your organisation back?

Have you tried providing training already with disappointing results? Or do you never have the time to get some training done? Either way, we can help.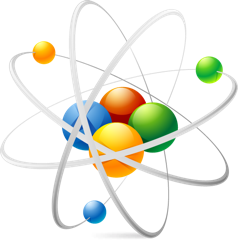 They are the kinds of nightmare scenario every business fears: your sales teams are writing propsals that fail to win new contracts.
Your customer complaints only ever seem to go in one direction - upwards. Your managers and supervisors waste their time endlessly answering the same procedural questions.
Is your daily reality similar to this? Do you find yourself living with a problem that never seems to go away?
If you've got a performance issue you need to improve, a skill you need to sharpen or some knowledge you need to broaden, we can produce a highly effective, perfectly tailored course design.
A design that solves your problem and brings you and your organisation measurable, performance-improving results.
A total focus on solutions that get you results

And the results you need to achieve are always our starting point. We never lose sight of them. These measurable business improvements from previous course design projects make the point:
15% reduction in out-in-the-field operational glitches in a government agency
30% reduction in time-consuming miscommunications between development teams in a software company
visible improvements in intranet content and related procedural performance in a bank. (By the way, their intranet went on to become UK intranet of the year).
In the early stages of your course development, we focus on your business problem and the ways our course design can solve it. We work with you until we are clear we have the right solutions that will get you the best results. And we constantly review (and refine) these solutions as the course development progresses.
Your learners still get an enjoyable experience
With all that talk of problems, solutions, performance and results, you might be worried we'll develop a rigid, clinical set of drills and practices. No smiles, no pleasure, no talking at the back.
Actually, nothing could be further from the truth.
No question, part of the development process requires clear, focused, analytical thinking. But the larger part of the process requires creativity and imagination. The end result is always a course design that is memorable (for all the right reasons), meaningful and motivating - engaging your learners from beginning to end.
We take your learners on a clearly planned journey
But we never lose sight of the learning. Our approach to course design takes your learners on a clearly planned journey. A journey that quickly moves from initial understanding and structured practice to deeper understanding, freer practice and application of knowledge in specific situations. A journey that helps embed learning and helps achieve successful knowledge transfer.
It's all about your learners
We really don't do 'chalk and talk'. We know the problem with courses designed around chatty trainers who love the sound of their own voice. We know all about the trainers who love to make it about them, their wisdom and their experience. Very entertaining on the day, but useless 4 weeks later when all you remember is liking the break-time chocolate biscuits.
So our course design puts the focus 100% on the learners. They still get the wisdom and experience - just more effectively. Because our course designs allow ample opportunity to participate.
And this is not the "discuss it in groups for a few minutes" kind of participation. This is participation with a clear purpose. Structured participation that requires learners to think about and process what they are learning. Participation that contributes to the ultimate goal - achieving specific, measurable results.
You get to focus on more important stuff

Of course, having us do your course design doesn't mean you get to slope off to Starbucks the whole time. We'll still need your input and we'll definitely need you to review stuff. But having us onboard does mean we do the heavy lifting, leaving you to concentrate on other, more pressing matters.

And when you are confident of getting a course that helps deliver the results you need, that helps solve a problem you are facing, you can look forward to seeing the smile on your bosses face when s/he realises that it's 'job done'.
Getting to grips with your content
Worried that we don't know your subject matter inside out? Don't be, because this is the norm. We deal with unfamiliar subject matter all the time.
We have years of experience getting to grips with someone else's subject matter. We have learnt to quickly assimilate, analyse and collate content from a variety of sources. We know how to work with you to determine which audiences will need which content.
Content that's dry as dust? Just how we like it
Worried that your subject matter is dry? Worried it will be difficult to make it interesting? That's fine by us. We love a challenge. The challenge of turning dull subject matter into a success-driven, performance improving, learner-centred experience.
What does success look like?
To find out more on our performance-improving approach, read about a Course Design Success Story.