E Learning Course Design and Development: Getting Your Project Built
Got your design done and you're ready to go? Looking to find a suitable supplier to get the project built? Check out how we can help you...
Designed your project, but still need it built?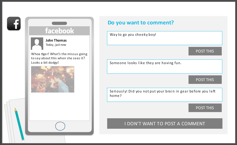 Sometimes, you just need some extra resource to get an e-learning project built
You've done the instructional design work done. Now you're ready to move forward to the development phase. You may even have a specific authoring tool in mind.
But perhaps your internal resources are a bit stretched or your team is stronger on design skills than development expertise.
So what you really need now is someone who can turn the instructional design concept into reality with a minimum of fuss and at a fairly fast pace.
Download our build only service guide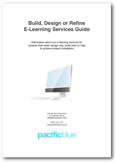 If this is you, then check out our Build Only E-Learning Service Guide This guide is for you if you have an e-learning project that you need partial help with.
It looks at some of the practical aspects of engaging us as your supplier to complete an e-learning project for you:
The processes we typically use

How long it might take

What it's like working with us.
Can I see some samples of your work?
If you'd like to see some samples of work we have done for previous clients, you'll find details of how to request this inside the guide or use the online form.
Like what you read in the service guide?
If you like what you read, you're welcome to give us a call or send us an email for a free, no-obligation conversation about your project build.