E-Instructional Design Modules
Create effective, boredom-busting e-learning
The fundamentals of instructional design apply as equally to e-learning as they do to the classroom. But that's where the similarities end.
Creating e-learning requires an entirely different way of thinking. It also requires knowledge of new, more complex guidelines and principles.
The modules in this content stream help you get to grips with e-learning development by focusing on: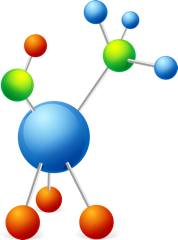 effective approaches to e-learning instructional design and learner interface design
creative methods for developing practice activities and feedback, and
innovative, rapid development processes that get positive results.
What are the modules in this stream?
There are six modules for you to choose from in our e-Instructional Design content stream:
Module 1: Boredom busting e-learning that works
When a Sunday Times book critic says you've produced a page-turner, be delighted. When your learners use the same description for your e-learning, it's time to start worrying.
Creating boring, page-turning e-learning is as easy as pie. But churn it out at your peril. Your learners won't thank you. And when performance doesn't improve, nor will your boss.
This module turns the standard, content hierarchy-driven view of e-learning on its head. It introduces a holistic, four-pronged approach to development which always focuses you on:
using a learner-centred, context-driven approach to your design
creating relevant scenarios and challenges for your learners, and
providing timely practice activities, support and feedback.
Module options

Standard version: 1.5 hours, or
In-depth version: 2 hours
Module code: EID01
Module 2: Creating effective learner interfaces
Interwoven with a learner-centred, context driven approach to e-learning design is the need for an intuitive learner interface that reflects the learner's world and the circumstances in which they will be applying their new knowledge, This module covers:
the key conceptual elements you should always apply when designing an e-learning, learner interface
how and when to use learning agents and virtual coaches
the amount of autonomy you should provide for learners, and
how to best apply research-based guidelines on screen placement and using combinations of visuals, text and audio.
Module options

Standard version: 1.5 hours, or
In-depth version: 2 hours
Module code: EID02
Module 3: More than multiple choice - effective e-learning practice activities
Most e-learning authoring software makes quizzes, questions and interactions dead easy to create. You can churn them out quickly and efficiently. So what's the problem?
Well, just because the authoring software let's you do it, doesn't necessarily mean it's a good idea. And anyway, practice activities in e-learning need to be about more than just multiple choice, true-false and drag and drop. In acknowledgement of this, the module focues on:
creating, relevant, challenging and realistic practice activities and scenarios
how to provide meaningful feedback which actually consolidates learning and encourages transfer, and
using extended, variable worked examples to help embed more complex skills and knowledge.
Module options

Standard version: 1.5 hours, or
In-depth version: 2 hours
Module code: EID03
Module 4: Using multimedia in e-learning
Many organisations simply don't have the time or the budget to create the kind of broadcast quality video and audio sometimes seen in e-learning. Many designers feel if they can't create this level of quality, they shouldn't even try.
In fact, creating low, but acceptable quality multimedia snippets for e-learning is much easier than most people believe. So, if you don't know your codecs from your key frames or your bit rate from your frame rate, then this highly practical, hands-on module is definitely for you. It demystifies audio and video content creation and covers the:
simplest (and most cost-effective) hardware to use
the best selection of software programmes, that won't leave you tied in knots, and
the only software settings you'll ever need to know to get the best results each time, every time.
Most important, it gives you some hands-on experience in creating short snippets of video and audio, so you finish the module feeling confident you can go away and do it for yourself.
Module options

Standard version: 1.5 hours, or
In-depth version: 2 hours
Module code: EID04
Module 5: Beyond ADDIE - alternative development approaches
ADDIE and variations on this widely used development process have been a mainstay for creating a variety of learning materials and solutions (Including e-learning) for a very long time.

This module covers how to use and apply an alternative approach that uses very basic, rapid prototyping in the early stages of development and is then followed by iterative design and development phases.

Developed and refined by e-learning experts in the US, this approach is influenced by techniques used in the software development industry and was originally created with the aim of producing a much more inclusive approach to e-learning development.

During this module you'll:
learn the overall approach and how it is different from the more traditional ADDIE model
understand the benefits (and possible pitfalls) associated with this different way of doing things, and
see how a technique called successive approximation is applied throughout this alternative process to confirm the desirability of what is being done and make corrections as required.
Module options

Standard version: 1.5 hours, or
In-depth version: 2 hours
Module code: EID05
Module 6: Making e-learning content available to everyone
In recent years we've all heard a lot about the importance of accessibility and usability when creating online content.

But what's it all about? What are the guidelines? To what extent do you need to take these issues into consideration when creating e-learning or other online content?

This module will help you:
clearly understand accessibility and usability and the difference between the two
learn about the accessibility issues faced by learners with different types of disability, and
know how to effectively apply guidelines, test usability and remain compliant
Module options

Standard version: 1.5 hours, or
In-depth version: 2 hours
Module code: EID06
What about practice?
All modules contain a variety of exercises and activities, making the learning experience practical, hands-on and highly interactive.
Browse more modules?
Use the links below (or the menu above left) to browse other modules:
How do I put together a customised in-house course?
Ready to put your modules together into a customised in-house course? Take a look at the How does it all work? page.
This explains how you can put together the modules you want into a customised programme.
The minimum length for a programme is half a day.
The maximum length is determined by however many modules you want to include.
Got questions? Need help?
If you have any questions, or need some help:
use our help form
call us on 0845 122 7102 or
email us at: enquiry@pacificblue.co.uk .