Virtual Classroom Modules
Live online learning that's effective and interactive
Virtual classroom technology has been widely adopted at an astonishing pace. Yet many of its most useful features are greatly underused.

Most people are still only scratching the surface of its capability with content presentation to mass audiences, using a webinar format.
This content stream moves you beyond standard, predictable webinars and gets you using your virtual classroom to the full. It covers: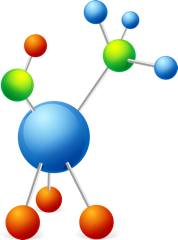 the real virtual classroom and how you should actually be using it
the key instructional design principles you should be focusing on when you create virtual classroom sessions
the ingredients for creating effective, interactive sessions, and
the design process you should follow to create a successful virtual classroom event
What are the modules in this stream?
There are five modules for you to choose from in our Virtual Classroom content stream:
Module 1: Beyond webinars: understanding the real virtual classroom
Webinars are the most well-known and most popular aspect of the virtual classroom. But they are only part of a much bigger picture. This introductory module focuses on:
the real virtual classroom and what it's actually all about
how it stacks up when compared with face-to-face learning, and
the secrets of using graphics and media successfully within a virtual classroom environment
Note: optionally, participants can take part in an introductory virtual classroom session before attending this module.
Module options

Standard version: 1.5 hours, or
In-depth version: 2 hours
Module code: VC01
Module 2: Virtual classroom fundamentals
A virtual classroom shares many similarities with a physical one. But successful virtual classroom sessions are rarely about just shifting a classroom course lock, stock and barrel into a virtual environment. This module covers some fundamental design principles and helps you understand how to:
assess the suitability of content and skills for transfer to the virtual classroom
incorporate effective practice into your sessions, and
best mirror the social aspects of the physical classroom in a virtual one.
Module options

Standard version: 1.5 hours, or
In-depth version: 2 hours
Module code: VC02
Module 3: Keeping it interactive
If you've ever attended a webinar, you'll know how easy it is to lose concentration or just get bored with what's going on. There's no question, attention spans are generally shorter in the virtual classroom. This is why meaningful collaboration and interactivity are critical to your virtual session's success. This module covers:
the four key types of interaction you should consider for your virtual classroom sessions
how to successfully match these interaction types with virtual classroom features, and
the best approaches to building a meaningful sequence of interactions and collaborative activities.
Module options

Standard version: 1.5 hours, or
In-depth version: 2 hours
Module code: VC03
Module 4: Developing a virtual classroom session
Whether you are starting from scratch or re-purposing an existing course, successful session design for the virtual classroom is highly dependent on having a robust, practical development process to follow. This module covers:
the step-by-step processes you should follow when re-purposing materials or starting from scratch
how to determine pre-session work from in-session activities, and
the learner handouts and guides and detailed trainer instructions you need to create to support effective delivery of your session.
Module options

Standard version: 1.5 hours, or
In-depth version: 2 hours
Module code: VC04
Module 5: Delivering a virtual classroom session
Even if you will never deliver a virtual classroom session yourself, as an instructional designer, insight into the world of a virtual classroom trainer is vital. If virtual classroom delivery is on your horizon, you'll need to understand just how different the experience can be from delivering sessions in a physical classroom. This module covers:
the new skills you'll need to deliver a successful virtual classroom session
the practical preparation you'll need to do before a session begins, and
step-by-step how to run a live, virtual classroom session without falling flat on your face - virtually, that is.
Note: this module involves participants running a practice virtual classroom session after completing this classroom module.
Module options

Standard version: 1.5 hours, or
In-depth version: 2 hours
Module code: VC05
What about practice?
All modules contain a variety of exercises and activities, making the learning experience practical, hands-on and highly interactive, whatever delivery format you choose.
Browse more modules?
Use the links below (or the menu above left) to browse other modules:
How do I put together a customised in-house course?
Ready to put your modules together into a customised in-house course? Take a look at the How does it all work? page.
This explains how you can put together the modules you want into a customised programme.
The minimum length for a programme is half a day.
The maximum length is determined by however many modules you want to include.
Got questions? Need help?
If you have any questions, or need some help:
use our help form, (top right of the page)
call us on 0845 122 7102 or
email us at: enquiry@pacificblue.co.uk .