What Attendees Say About Our Articulate Storyline Training
We take great care to ensure that every Articulate Storyline training programme we deliver is a quality event.
One of the ways we measure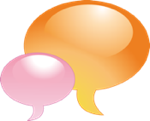 quality, relevance and effectiveness is by asking everyone attending a programme to complete an evaluation.
Below you can find a range of comments from attendees on our Articulate Storyline programmes.
The comments are in response to the question, "Overall, what are your thoughts about the programme?"
"Expert Masterclass was excellent. Learning materials were excellent."
Hayley Smith
McCann Complete Medical
"Very good. Reallu useful."
Kate Mornsom
McCann Complete Medical
"Great course. Great trainer."
Mark Calder
Thatcham
"The course was very good - comprehensive and clear. I now have a much broader and in-depth understanding of Storyline."
Jacob Butler
Brandbank
"The course was great!."
Louise Theodorides
KPMG
"Very good. Really helpful and informative. I feel like I have the confidence and skills to implement and design some enjoyable e-learning."
Manya Yarwood
Service Birmingham
"Storyline is a 'massive' piece of software. What we covered were the key points - very beneficial."
Matthew Emson
Service Birmingham
"Good - especially the hands on, practicall sessions."
Jessica Woodrow
Guide Dogs for the Blind
"Excited to use it and try out what I have learnt on my own project."
Sarah Pratt
Guide Dogs for the Blind
"Extremely useful."
Lynne Foster
Co-operative Pharmacy
"Fantastic. Well structured and paced - very enjoyable."
Kylie Timms
Housing 21

"Looking forward to using the software."
Sheila Gordon
Co-operative Pharmacy

"Really enjoyable and informative."
Malcolm Walker
Co-operative Pharmacy

"Excellent - a really informative day. Well presented with lots of opportunity to practice the skills. Thank you!"
Kate Dibble
Torfaen Council
Read attendee comments from our instructional design training programmes