New Learning Mediums Modules
Avoid the hype, stay focused on your learners
While technology for learning continues to evolve at a breath-taking pace, one thing never changes.
Recent history is littered with examples of technology-driven approaches to learning which fail to meet their advertised potential or fall completely flat.
There has never been a wider choice of technologies and delivery mediums available to us. Consequently, there has never been greater opportunity to completely screw up our implemention of them.
This content stream takes a very learner-centric view of technology and new delivery mediums and helps you stay focused on: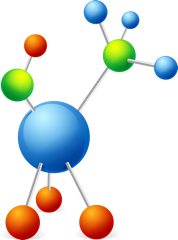 the content first, the delivery medium second
the way learners actually use technology, as opposed to the way they are supposed to use it
separating the actual benefits new approaches will bring from the buzz and hype that surrounds their introduction.
What are the modules in this stream?
There are three modules for you to choose from in our New Learning Mediums content stream:
Module 1: Using problem-based learning
Problem-based learning is an approach used primarily in higher education. Increasingly, non-academic organisations are considering it as an alternative or complementary approach for face-to-face learning. This module focuses on:
the benefits of problem-based learning and the reasons for its growing popularity
the three different models/approaches for problem-based learning
some of the issues and considerations you should take into account when designing this kind of learning.
Module options

Standard version: 1.5 hours, or
In-depth version: 2 hours
Delivery medium: Face-to-face classroom only
Module code: NLM01
Module 2: Learning on the go - mobile learning explained
Most adults in the UK own at least one mobile device, many own several. More and more employees now spend less and less of their week in a fixed location. Taken together, these two trends alone are making mobile learning an attractive medium for learning. This module looks at:
why mobile learning will always be about more than 'e-learning on a phone'
how to decide if mobile learning is a delivery medium suitable for your organisation, and
the basics of re-purposing existing content and creating simple mobile learning content from scratch.
Module options

Standard version: 1.5 hours, or
In-depth version: 2 hours
Delivery medium: Face-to-face classroom only
Module code: NLM02
Module 3: Mixing it all up - using a blended learning approach
Many organiations are, rightly, attracted by the idea of blended learning. A bit of classroom learning, a bit of e-learning, a bit of mobile just for good measure. But is it just mixing it up, or do you need a more sophisticated game-plan? This module explores:
why blended learning needs to be about more than just delivery channel duplication
how to use what we know about knowledge transfer to select the most appropriate delivery mediums, and
why there are three essential elements that need to be present in every blended learning programme.
Module options

Standard version: 1.5 hours, or
In-depth version: 2 hours
Delivery medium: Face-to-face classroom only
Module code: NLM03
What about practice?
All modules contain a variety of exercises and activities, making the learning experience practical, hands-on and highly interactive, whatever delivery format you choose.
Browse more modules?
Use the links below (or the menu above left) to browse other modules:
How do I put together a customised in-house course?
Ready to put your modules together into a customised in-house course? Take a look at the How does it all work? page.
This explains how you can put together the modules you want into a customised programme.
The minimum length for a programme is half a day for face-to-face classroom and 3-hours in the virtual classroom
The maximum length is determined by however many modules you want to include.
Got questions? Need help?
If you have any questions, or need some help:
use our help form, (top right of the page)
call us on 0845 122 7102 or
email us at: enquiry@pacificblue.co.uk .