Flexible, Cost-Effective E-Learning Development
Our cost-effective e-learning development will get your e-learning modules or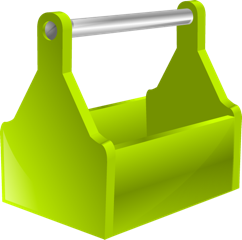 courses created with minimum fuss and in a realistic time frame.
Why use Pacific Blue?
Choosing to use our e-learning development service, provides you with the following benefits:
Cost effective rates: providing you with value for money
Rapid, flexible development: saving you time and worry
An holistic approach: involving you every step of the way
Award-winning instructional design: giving you an unrivalled learning experience
Our boredom-busting approach to development: gives you learner-centred, performance-improving e-learning content that is effective and enjoyable
A Flexible Service
We can help you with all or just parts of the process. Our default approaches are modular, scalable and flexible enough to fit into an existing development process.
Use us at any stage in your process to deliver high-quality results; or, bring us in to advise, review or guide at any point when you feel a fresh, outside perspective would help move the development along.
Localisation and Translation Services
We can provide comprehensive localisation and translation of your learning materials. We'll help you achieve multi-lingual versions of your e-learning content. Whether it is one language or several, we have the expertise to make the translation and localisation process as easy as possible - saving you and your clients time and money.
Next steps...
Got an e-learning project in mind? Check out our Effective E-learning Toolkit to help you avoid deathly dull, page-turning courses.
If you want a brief, informal chat about your requirement, call us on 0845 122 7102, Monday to Friday 9.30-6.00. Alternatively, email us at: enquiry@pacificblue.co.uk