What Attendees Say About Our Instructional Design Training
We take great care to ensure that every instructional design training programme we deliver is a quality event. One of the ways we measure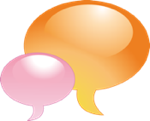 quality, relevance and effectiveness is by asking everyone attending a programme to complete an evaluation.
Below you can find a range of comments from attendees on our instructional design programmes.
The comments are in response to the question, "Overall, what are your thoughts about the programme?"
TSB Bank
From their learning and development team members:
"The course has been great. I have learned alot, had the opportunity to practice and now I am ready to use it! Excellent content. Ran well by Andrew. He is very knowledgeable and personable. He made the course all the more enjoyable and relevant because of this."
Lousie Kelley
Learning Designer
"Exceeded expectations. Not only can I see a way to use the ID structure but it has broadened how I will engage and consult with stakeholders. Very comprehensive, engaging course with direct links to my role. Andrew was also very good as a facilitator and really shaped the content to fit the group."
Andy McEnville
Assistant Manager, Learning
"Excellent! Matched and exceeded expectations. "
Lou Leggan
Assistant Manager, Training Design
"It was really helpful to join up the dots, having been in learning for a while. It was also good to work through a number of exercises to allow the group to put into practice what had been learnt"
Jon Rose
Learning Designer
Moorfields Eye Hospital NHS Foundation Trust
From their learning and development team members:
"Excellent programme. Very useful and relevant."
Shilpa Kotecha
IT Trainer
"Enjoyable and gave me food for thought in designing courses."
Mervyn McKee
Trainer
Ignition Online
From their e-learning team:
"I learnt more about how to construct courses than had been expected. And I like there's still lots of creative freedom in the methods suggested."
Gary Rowntree
Account Manager
"Very good. I really like that we got theory that can easily be put in place for our new and existing clients."
Christian Annergren
European Account Manager
"Very good. Structured very well. I think the training has been very relevant, especially as a tool for future e-learnings."
Alice Malings
Design Manager
World Association of Girl Guides and Girl Scouts
From their e-learning developers:
"Very tailored. Extremely relevant."
Claire Spiret
"Very pleased. Have learned some important principles for e-learning and already seen how we can apply them in our own work. Well-tailored to meet our needs."
Jenny Berrisford
Martec International
From their content experts:
"Very good. Definitely a worthwhile investment."
Brian Hume
Managing Director
"Great! Stimulated thought/discussion based around current developments - will lead to greatly improved products."
Francis Rabbitts
Associate Consultant
"Very informative. You explained everything very well. Lots of thought-provoking exercises."
Sue Ostler
Finance Administrator
Pizza Hut UK
From their in-house training development team:
"Great mix of know-how and examples."
Kate Noakes
Head of Organisational Development

"Detailed and structured content. Liked the way we were able to jump around on the day, so it was tailored to our use."
Mark White
Training and Development Advisor

"Great programme."
Frankie Bradley
Training and Development Advisor

"Thought-provoking."
Jody Shields
Area Manager
A High Street Supermarket Chain
From their trainers and training design team:
"Very good and informative. Got us to think outside the box and gave us practice to put in place."
Leanne Beech
Training Design Support

"I feel like I have been inspired to think outside the box, especially with e-learning and this will have a positive effect on my role designing/developing content. Really enjoyed it, learned a lot. Particularly feel like the whole team found it inspiring to see other ways of doing things."
Claire
Training Design Support

"Very interesting. Lots of ideas how to improve my training sessions so delegates get what they need."
Tina Daniels
Operations Trainer


ISS-Inchcape
From their training development team:
"I think it was very good – feel a little overwhelmed but with time and practice sure that I will be able to use some skills that I learned today."
Nichola Evans
Training Content Designer

"Very beneficial."
David Barker
Applications Trainer
CM Group
From their e-learning developers:
"I have enjoyed it and found it useful. I can see how it applies to the work I do and will apply the principles to what I do going forward."
Tom Randall
Technologist

"Very useful guidance backed up with exercises and examples."
Vicky Gobey
Courseware designer

"Very enjoyable."
John Devaney
Technical Manager
Scottish Natural Heritage
From their training development team:
"A very good and enjoyable course, introducing some very robust procedures and processes. We now have the same vocabulary for instructional design."
Andre Duploy
E-learning Project Officer
"Good 2 days - packed lots in that I can refer back to when come to 'do it' for real. Excellent liasing in advance to ensure met our needs and Andrew was extremely helpful."
Maggie Cochrane
Training Officer
Here are some additional individuals' comments:
"Exactly what I wanted it to be - a new way to invigorate our e-learning. Excited to put in place things covered on the course."
Sharron Penfold, Carmarthenshire County Council
"Really enjoyed it. Started my thirst to learn more. Would recommend the course."
Julie Wales, Marlins
"The entire programme exceeded my expectations. I have plenty of food for thought to take away."
Allan Isdale, CIPP
"Brilliant - well-tailored and specific to needs. Would recommend to others."
Rachael Evans, George Eliot Hospital NHS Trust
"Very good. A nice balance of theory vs practical."
Alison Neil, Epson Europe
"Was an excellent course. Very well delivered. Content and materials provided were of a very high quality."
Calum Jack, Weatherford
"Brilliant course."
Meera Patel, Simmons and Simmons
"Your trainer is one of the best I've had the pleasure to be taught by."
Gavin Ireland, iHelp Limited
"Excellent. I hoped it would structure the process of course development. It has offered that structure and fulfilled my expectation."
Roger Flitton, HSS
"Very useful. We don't get much time to think about this stuff, usually."
Emma Bolton, Oxfordshire County Council
Read attendee comments from our Storyline training programmes