Visuals for Learning Modules
Harness the true power of visuals and diagrams
Visuals and diagrams are used extensively in learning - especially in e-learning. Yet their significance is frequently overlooked.
Too often, visuals are seen as a bit of window dressing, applied with little thought, as a way to liven up some dull text.
We won't try to turn you into an instant graphic designer, but the modules in this content stream will help you to: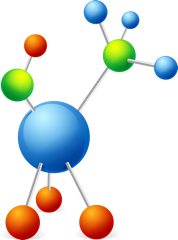 understand better the true power and significance of visuals and diagrams
feel comfortable using them, and
show you how to apply them for maximum impact on learning outcomes.
What are the modules in this stream?
There are currently two modules for you to choose from in our Visuals for Learning content stream:
Module 1: Understanding visual design principles and guidelines
Visual and graphic designers well understand the principles and guidelines for creating and placing graphics on the screen. By contrast, these principles are largely unknown in the world of instructional design. This module helps you:
understand these prinicples and the impact they have on learning
work confidently with graphic and visual designers when commissioning or refining design work
think visually by giving you strategies to integrate visuals and diagrams into your instructional design approach.
Module options

Standard version: 1.5 hours, or
In-depth version: 2 hours
Delivery medium: Face-to-face classroom only
Module code: VL01
Module 2: Visual actions and tools to support learning
With an understanding of visual design principles in place, you can now apply your understanding by using a series of actions and tools. This module covers the practical application of principles through:
understanding visual categories - the different types of visuals and how they optimise knowledge transfer
Aligning visuals with your purpose - making sure visuals correspond to the purpose of your content (and understanding the impact on learning outcomes if you don't), and
specific actions you can take to reinforce learning and specific tools you can use to implement design principles.
Module options

Standard version: 1.5 hours, or
In-depth version: 2 hours
Delivery medium: Face-to-face classroom only
Module code: VL02
What about practice?
All modules contain a variety of exercises and activities, making the learning experience practical, hands-on and highly interactive, whatever delivery format you choose.
Browse more modules?
Use the links below (or the menu above left) to browse other modules:
How do I put together a customised in-house course?
Ready to put your modules together into a customised in-house course? Take a look at the How does it all work? page.
This explains how you can put together the modules you want into a customised programme.
The minimum length for a programme is half a day for face-to-face classroom and 3-hours in the virtual classroom
The maximum length is determined by however many modules you want to include.
Got questions? Need help?
If you have any questions, or need some help:
use our help form, (top right of the page)
call us on 0845 122 7102 or
email us at: enquiry@pacificblue.co.uk .